Born in Mumbai, India, Abhijit Bhosale (AB) has always had a keen interest in urban planning and development. As a kid, he was very fascinated by various aircrafts. After he completed his Bachelor of Mechanical Engineering (BE), at the University of Pune, he went on to work for Kruger Ventilation Industries in India, first as an Application Engineer and then as a Senior Sales and Application Engineer where he led the company's business operations in the states of Gujarat and Madhya-Pradesh.
Onwards, AB moved to Qatar (in the middle-east) to work for Nehmeh Corporation, where, while working with global manufacturers, he developed the business for ventilation products. While gaining vast knowledge and experience in HVAC product/project engineering, AB later served Nehmeh as a Product Manager.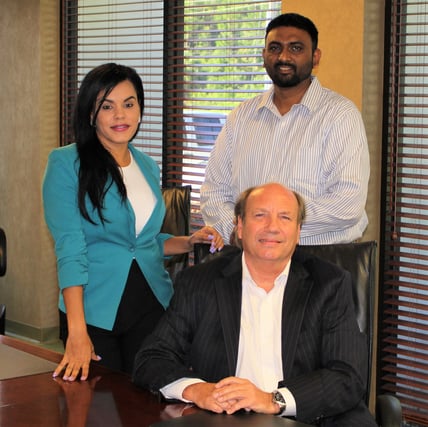 AB (back right) with the S&P USA Export Team
Over these years, AB designed new products and executed many significant ventilation projects while fostering exemplary skills in system designing, CFD (Computational Fluid Dynamics) analysis, equipment installation, testing, and commissioning. One of his most amazing strengths is his proficiency with DISC analysis, which allows him to predict the behavioral outcomes of people, eventually helping increase internal and external productivity.
AB came to the United States to pursue his Masters of Science (Thesis) in Mechanical Engineering at the University of Texas at Arlington. While in Texas, at UTA's EMNSPC lab headed by Professor Dereje Agonafer, he contributed to funded research into the development of Indirect Evaporative Cooling in Data Centers.
At S&P USA, AB is in charge of Export Sales in the Middle East, Asia & Africa regions. With over 9 years of international experience in HVAC Product/Project Engineering, Sales, and International Business, AB's focus is implementing new strategies towards the expansion of the distribution network for business development in his regions.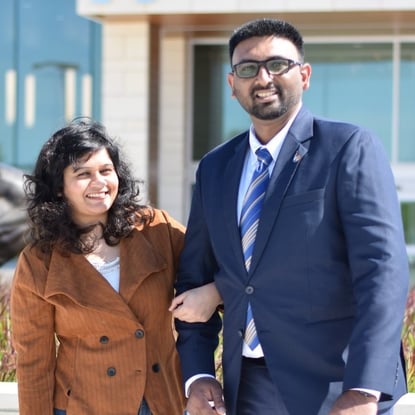 AB has been with his wife for 14 years. Outside of the office, he enjoys spending time on the Florida beaches with his wife and newborn son.
Fast Five with AB :
I like: Cricket
I know: DISC analysis
I could not live without: My phone
In my free time, I: If you have time to lean, its time to clean
If I had a superpower, it would be: To control the atmospheric climate for the sustenance of all life forms