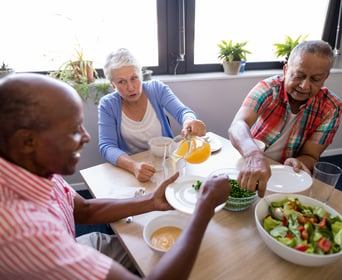 Indoor air quality, ventilation, and respiratory health are critical for the health of residents living in assisted living facilities.
Air quality in nursing homes and assisted living facilities is gaining more attention as our population continues to increase in age and we learn more about health issues related to indoor air quality.
According to the CDC, the number of Americans in assisted living facilities is expected to increase from 15 million in 2000 to 27 million in 2050.
Indoor air quality affects people in different ways, but seniors are considered largely vulnerable to indoor pollution, especially people with asthma, lung disease, or compromised immune systems. Indoor pollutants come from a number of different sources, including dust mites, pet dander, mold spores, viruses, as well as gaseous pollutants like tobacco smoke and the off-gassing from paints, cleaning products, and even some building products.
Even at low levels, indoor air quality affects the respiratory health of older people living permanently in nursing homes, whose frailty increases with age. The effects will be modulated by the correct installation of our reliable ventilation system.
Our Project
José Gautier Benítez Development
Caguas, Puerto Rico
PRODUCTS INSTALLED: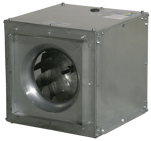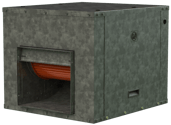 S&P USA's Export department implement these principles during a project carried out by Carrier Enterprises Puerto Rico. The José Gautier Benítez Development is a multifamily and elderly construction project by the Department of Housing of P.R.
During this project, the team focused on removing contaminated and unhealthy air and replacing it with clean, fresh air.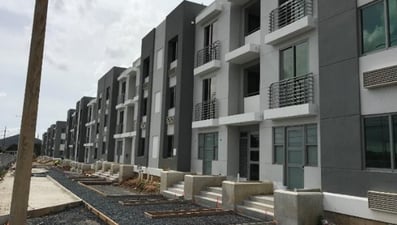 This was executed by installing SDBDe Ecowatt® Downblast Direct Drive Centrifugal Roof Exhaust Fans and FF200 Ceiling Exhaust Fans to exhaust air from the buildings. Both of these fans offer the powerful, but quiet performance that is needed for a facility where residents are sleeping and living.
To reintroduce fresh air into the space, eSQD Ecowatt® Direct Drive Square In-line Centrifugal Duct Fans and CFD Forward Curved Belt Drive In-line Duct Blowers we installed. These in-line duct fans run quietly and efficiently to keep air moving throughout the facility.
Conclusion
Monitoring and improving air quality should be a concern for residents, family members, facility
management, and employees. That is why S&P places the utmost importance on tailoring ventilation
solutions for this application.