Ohio Native Brandon Black worked in the power plant and steel mill industry before moving to historic St. Augustine, Florida in 2010. After relocating, he attended Tulsa Welding School which landed him the role of galvanized mig welder at S&P USA.
His excellence and dedication to the job led to a promotion to aluminum TIG welding, and then a promotion to Spun Department lead. In this role, he learned all aspects of Assembly, Quality Control, and how to efficiently work with the crew that eventually led him to the role of Production and Welding Supervisor. With his success in this role, he has been promoted to Final Assembly Supervisor, effective July 6, 2021. In this new role, he will oversee both Prop and Spun Assembly, as well as galvanized and aluminum welding.
For the past six years, Brandon has started his day at 5:30 AM with a cup of coffee and a walk around the plant for his morning "hellos". From the moment he enters the door until quitting time, he zooms around the floor helping his employees, ensuring that they have the resources available to efficiently produce products in a timely manner. On any given day, 15-20 complex propeller fans and 40+ spun fans can be assembled under his watchful eye.
His favorite part of the role is seeing customer designs come to life. The Propeller department makes custom units for customers to meet very specific needs. "My favorite custom project so far was a MOFFITT, an S&P customer, job. They ordered LC exhaust fans size 72 with filter boxes and rain hoods that all had to be water-tight. It took a lot of extra welding to get the units customized per the customer's requests".
The end goal is always the same, whether it's a custom or standard project; making our customers happy. At the end of the day, if his team can get the product out the door correctly and on time, Brandon knows that it's another happy customer. That's what keeps him coming back before the sun is even up, ready to start anew.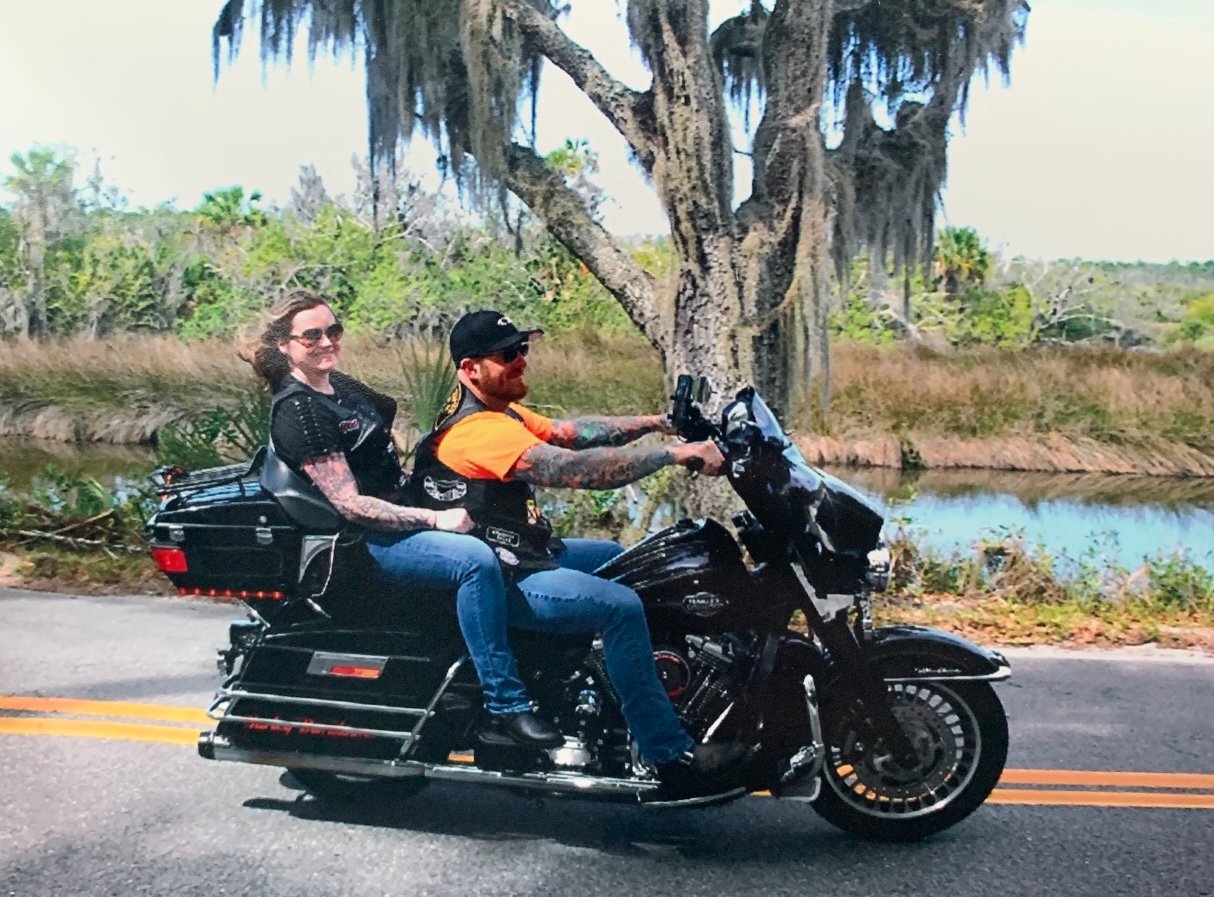 In his free time, Brandon enjoys riding his motorcycle with his wife of 12 years, Lesa. They enjoy visiting the Florida springs with their daughter, Marissa on the weekends.