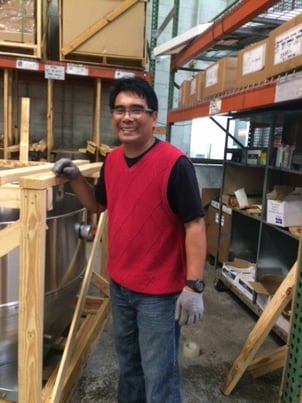 JoJo Dela Cruz began his time with S&P USA 30 years ago when we were known as Breidert Air Products. During that first year, Jojo learned how to design pallets from Jim Webster, who today is our National Sales Manager, but back then had just transitioned from the shop to sales.
Jim recalls hiring Jojo back in 1992 and says, "Jojo crated every product back then, he was a valuable and needed addition to our team as we were growing the plant." And Jojo has been a valuable team member ever since! Many of the pallets that Jojo and Jim designed are still used to transport our products thirty years later.
Originally from the Philippines, Jojo finished college at the Technological Institute of the Philippines. Before starting at S&P, Jojo also worked for Kenroy International, in the shipping department.
Today, Jojo continues to design pallets and bucks for S&P USA's new products and shares his knowledge with newly hired craters. Jojo says his favorite part of his job is collecting knock-down parts for our assembly team because he's familiar with all the different components needed to complete a fan. He also likes designing pallets for new models.
Jojo also works in our Export Crating department where he is responsible for making sure our products are secured and ready to make their journey to Saudi Arabia, India, and other countries around the world.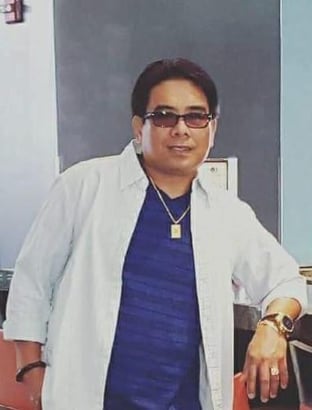 Around the shop, Jojo can be seen participating in company events and helping his teammates, always with a positive attitude. Outside of the office, he enjoys gardening, playing basketball, singing karaoke.
S&P USA owes our success to dedicated employees like Jojo and is honored that he's spent 30 years on our team.
Fast Five:
I like Basketball and singing karaoke.
I know Some carpentry.
I could not live without my wife. She takes good care of me.
In my free time, I shop.
If I had a superpower, it would be flying.