Every day S&P USA sees dozens of shipments, trucks, and products leaving and arriving at our headquarters in Jacksonville, FL. Our Traffic Supervisor, Leslie Hester has the complex job of coordinating aspects of this process.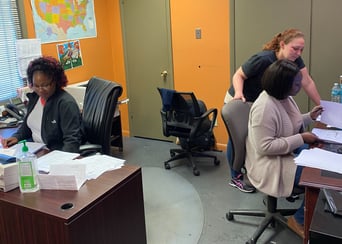 Leslie Hester is a Florida native with over 26 years of experience. After 12 years as a Traffic Coordinator at Fuji/Film, Leslie joined the S&P USA team in 2008. Leslie began at S&P USA as a Traffic Coordinator and then was promoted to Traffic Supervisor.
In her role, Leslie is responsible for providing freight quotes to our customers, creating shipping labels, coordinating shipments, and helping out where ever she is needed on the shop floor. Leslie says her favorite part of her job is "interacting with my coworkers and the truck drivers. You get to meet people from all walks of life!"
Faith Gray, S&P USA's Support Services Supervisor, who has worked closely with Leslie for many years, says "Leslie is always ready to assist the Support Services team and our customers in any way. We can always count on her."
Family is very important to Leslie. She is the mother of a 24-year-old son named Brian and the grandmother of two grandsons; one-year-old Jordan and two-year-old Jahlil. When she is away from the office, Leslie loves to spend time with them, along with visiting her mother and shopping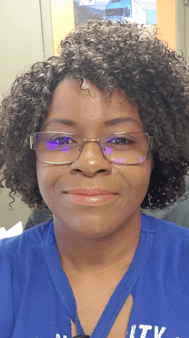 with her nieces.
Fast Five:
I like to binge-watch old T.V. shows. And from time to time the family and I get together and karaoke!
I know how to hold a tune.
I could not live without my T.V.
In my free time, I'm visiting my mother.
If I had a superpower, it would be the ability to fly! I hate driving!