As a company based out of Florida, June through November means having your hurricane supplies handy. From water and non-perishables to flashlights and duct tape, you never know when or what the season may bring. As a company, we felt it was essential for us to seek Miami-Dade NOA certification and Florida Building Product Approval.
After the devastation of Hurricane Andrew in 1992, with sustained wind speeds of up to 165 mph and gust speeds up to 174 mph, the state of Florida established the Florida Building Commission to develop and standardize the Florida Building Code along with product evaluations and approvals. Miami-Dade County, the most affected region during the storm, also developed and imposed their often stricter standards. To meet product approval throughout the state of Florida, including Miami-Dade, the units must be tested using protocols TAS-201 Large Missile Impact and TAS-202 Uniform Static Air Pressure. Rooftop mechanical ventilation equipment along the US eastern coasts and other regions prone to high sustainable wind loads must adhere to a certifiable higher standard of quality and construction.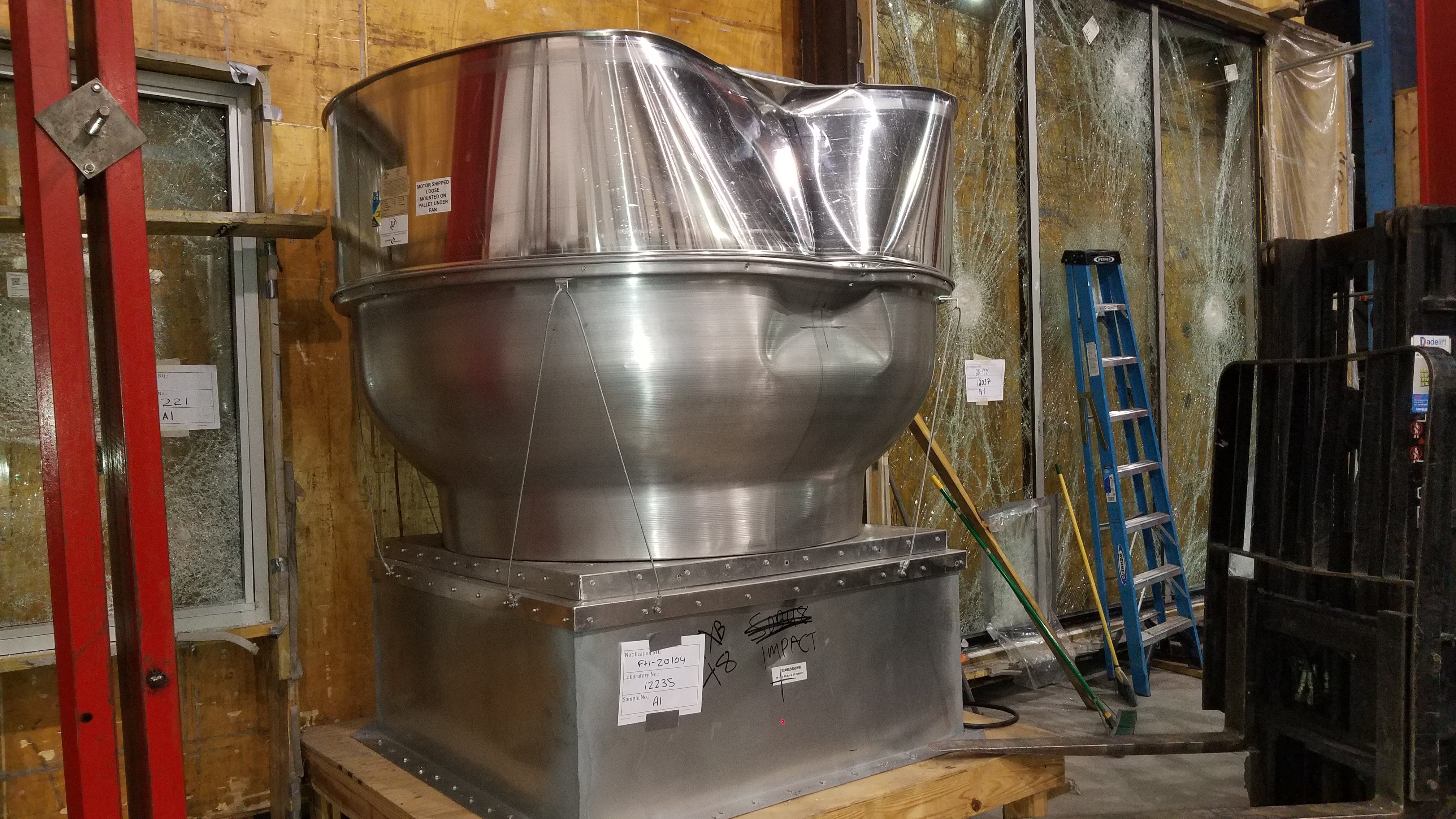 To evaluate the product's integrity against wind-borne debris, TAS-201 Large Missile Impact utilizes an air cannon to strike the product at multiple locations with a solid 2X4 dry Southern Pine 8 feet long and 9 pounds at 50 ft/s (30 mph). The unit must be operational after impact, and the structural damages must be within Florida Building Code tolerances.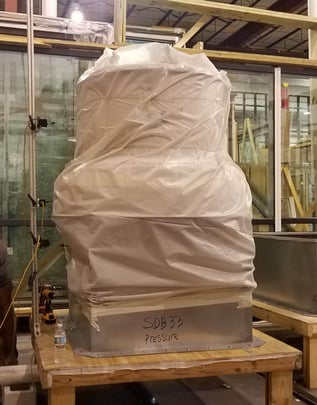 For the second test, TAS-202 Uniform Static Air Pressure evaluates the unit's resistance to wind loading. A plastic film covers and seals the fan while positive and negative pressures are applied up to two times the design pressure.
S&P USA Ventilation, LLC has thoroughly designed and evaluated their S-Series rooftop exhaust fans and galvanized self-flashing curbs to receive Miami-Dade NOA (20-1006.04) and Florida Product Approval (FL37199) certifications for impact resistance and design wind load pressures up to ±150 PSF. The S-Series is a full line of upblast and downblast powered roof ventilators available in both direct and belt drive used to exhaust clean air for residential, commercial, and multi-family buildings. The RHUL models are also cULus 762 certified for restaurant exhaust of grease-laden air.