If you were to head to our Westside Industrial Warehouse in Jacksonville, Florida and peek in Gevon Campbell's office, it's very rare that you find him sitting behind his desk. More often than not, Gevon is assisting an employee with a problem on the floor or driving a pallet from the other side of the building to the other.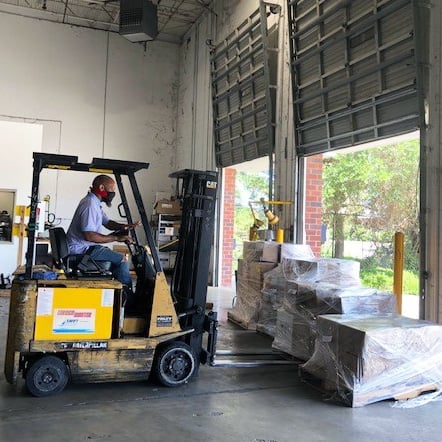 Gevon Campbell has been an employee for S&P USA for 18 years, starting his time as an assembler of GED Direct Drive Sidewall Propeller Exhaust Fans. Now the Distribution Foreman, his days are different depending on the day and season. Often a mix of time at his desk processing his paperwork and on the floor wherever he's needed. If you ask around our office, Gevon is the guy you go to if you need help. His willingness to assist others and willingness to do anything he'd ask of you has made him a great leader in our Westside Industrial location.
His early days of building fan helped him to understand how things are built and wired together. Outside of the office, he knows how to fix things when they are broken. He does admit sometimes he gets stuck although YouTube is always there with the assist! Gevon enjoys playing his PS4 and admits that once he starts he cannot stop until he's finished. If winning can't happen in one day, he spends his time thinking of ways that he would do different or thinking how he will win when he gets home.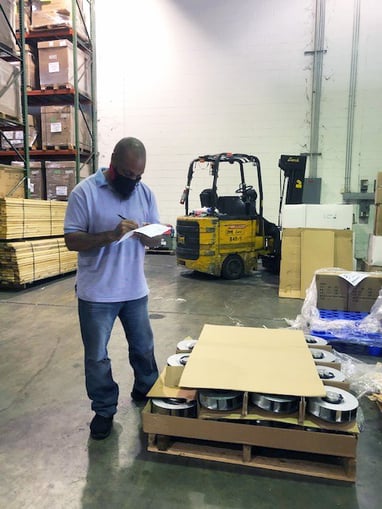 If Gevon wasn't with S&P USA, he thinks he'd be a barber. He enjoys cutting hair and thinks it would be cool to cut a bunch of different people's hair. His dream client would be comedian Dave Chappelle because he thinks they would have a very funny conversation during the cut.
S&P USA is thankful for employees like Gevon who keep our warehouse going in these times. Thanks Gevon for your years with S&P!
Fast Five with Gevon
1. I like cars and understanding how they work.
2. I know how to fix things and how to cut hair.
3. I couldn't live without my wife.
4. In my free time, I play video games.
5. If I had a superpower, I would want to be able to fly.