Heading into the last quarter of 2022, many S&P USA team members have had the opportunity to head back on the road.
Our Commercial Product manager, Josh Lynch, recently traveled to Lake Tahoe, California to represent our company at the 2022 AMCA Annual Meeting. This year's meeting was the first global Face-to-Face meeting for AMCA since 2019 and brought AMCA members from around the world together.
Josh had the opportunity to hear outstanding speakers, participate in association business sessions, and meet fellow AMCA members. One of the highlights of his trip was meeting Jye Teoh from Kruger Ventilation Group for the first time. After years of emails and Skype calls, these two enjoyed the chance to collaborate on product development and market strategies.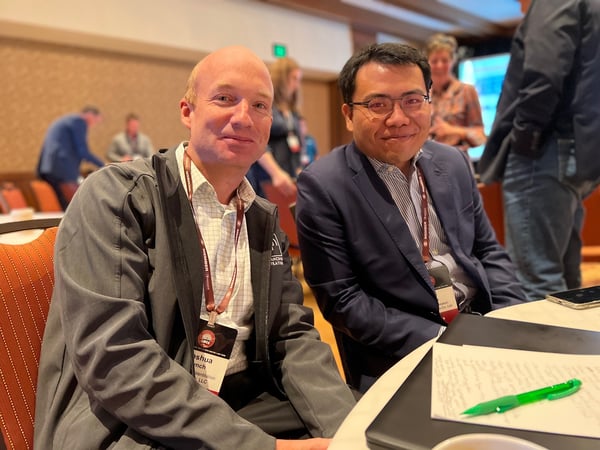 During the three-day event, Josh also discussed the latest on fan efficiency regulations from the CEC and DOE to make sure S&P complies. He enjoyed meeting with AMCA Staff to discuss the latest product certifications and meeting with key vendors to discuss new developments in products.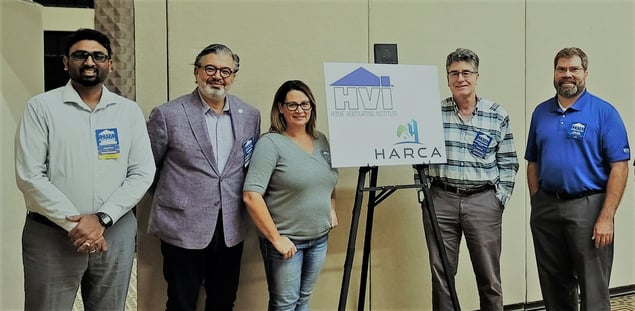 Our Residential Product Manager, Abhijit Bhosale, has also been on the move! In late September, Abhijit attended the HVI/UL/HARCA Annual Meeting in Scottsdale, Arizona. During the event, he participated in technical forums and was able to interact with several esteemed members of HVI. S&P USA is proud to be an HVI partner and to have participated in this event.
2,000 miles away, our team was preparing for the HVAC/R Expo in Novi, Michigan. Our Central Regional Sales Manager, Jeff Ledsigner, was there to share with attendees how S&P USA is Advancing Ventilation. Thank you to everyone who stopped by our booth and to Behler-Young Company for hosting the event.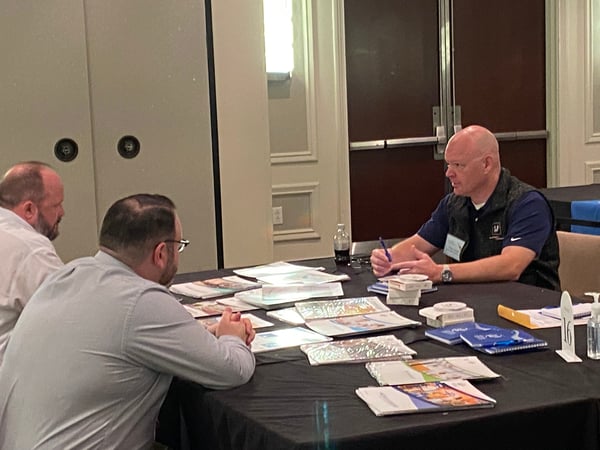 About a month prior, our VP of Sales & Marketing, Paul Landers, and Eastern Regional Sales Manager, Andrew Porter, traveled to Nashville, Tennessee to participate in the Key Wholesaler Group Vendor Workshop. The pair had the chance to visit with vendors one-on-one and discuss how we can create mutual goals and more productive partnerships.
And we're just getting started! Our team looks forward to meeting with more customers and partners through the rest of 2022 and beyond.