Do you find yourself buying everything from apples to school supplies online these days? You're not alone. With the growth of e-commerce and import goods to the US, the need for warehouse and distribution centers will continue to increase. ResearchAndMarkets.com predicts that the value of the warehouse market will grow to $86.41 Billion by 2024, up from $71.9 Billion in 2018. (1)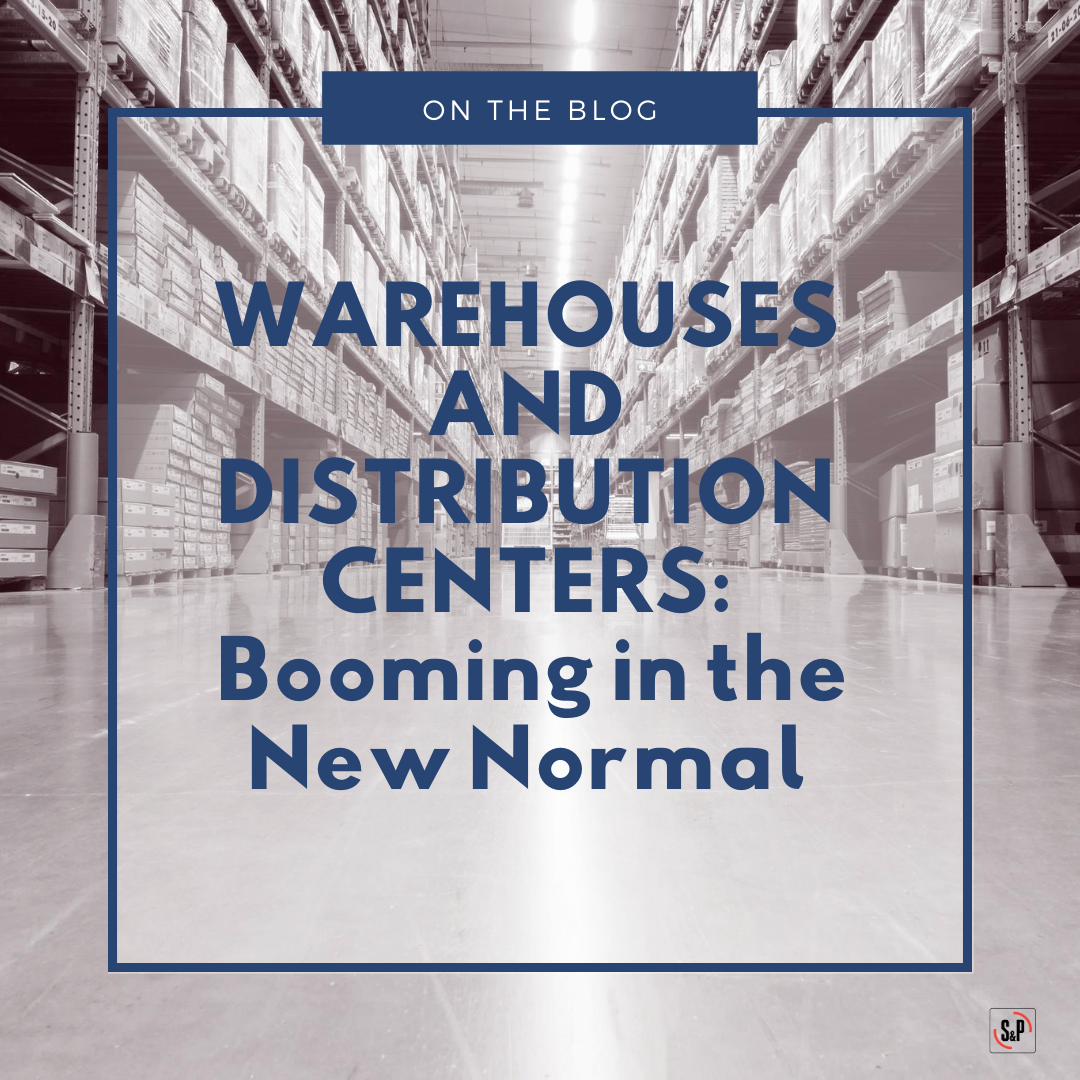 The global pandemic has only intensified this growth as everyone is adding to cart online and traditional retail locations are shutting their doors. An additional one billion square feet, to house everything from fresh groceries to home furnishings, will be required by 2025. Prior to COVID-19, 35% of industrial leasing was e-commerce. Since March 2020, that number is now 50% of leases signed in 2020. (2) There is currently more demand for the quick, fast shipping of "need it now" items than what the online retail industry sees in a typical holiday season.
The move-in rate has been escalated to mimic this demand, with a renter signing a lease and moving in with 30 days when previously this process could take nine months. (2) When converting these spaces, whether a former mall or a warehouse space, it is important to think of the ventilation necessary to protect the product and the comfort of the customers. You can learn more about that in our Case Study on Shaw Industries, a leading flooring manufacturer, here.

The need for ventilation is dependent on what is being stored and the logistical nature of the warehouse space. For example, aisle circulation is important in all warehouses but especially so in spaces where a truck directly docks to a warehouse exposing the interior to CO2 and other harmful VOC (Volatile Organic Compounds). By using S&P Fans such as our Jet Fan Series or LCE, air circulates and is exhausted creating a safer, healthier environment. Learn more about how you can use S&P Fans on your next Warehouse and Distribution Center project in our Warehouse & Distribution Center Application Guide.
The Warehouse and Distribution Center market will continue to see growth as people continue to go online for their everyday needs and wants with the closure of the traditional retail centers. Learning more about warehouse and distribution centers can put you at the forefront of another booming need in the new normal.
1. North America Warehousing and Storage Market Expected to be Valued at US $86.41 Billion in 2024 - ResearchAndMarkets.com. (2020, January 21). Retrieved August 25, 2020, fromhttps://www.businesswire.com/news/home/20200121005492/en/North-America-Warehousing-Storage-Market-Expected-Valued

2.Thomas, L. (2020, July 09). U.S. may need another 1 billion square feet of warehouse space by 2025 as e-commerce booms. Retrieved August 25, 2020, fromhttps://www.cnbc.com/2020/07/09/us-may-need-another-1-billion-square-feet-of-warehouse-space-by-2025.html