If you've ever called S&P USA and reached a lady with a sweet southern twang, you've most likely reached our Administrative Assistant, Judi McCoy. Her title may be Administrative Assistant, but Judi goes beyond that by filling gaps that are needed. Judi is the first person to greet you as you enter S&P USA's main headquarters. She also helps track shipping/receiving documents for the warehouse, maintains the Instruction Manual Stock for our company, and finishes her day compiling invoices for the distribution department. She's not one to be afraid to step in and help where any department may need her.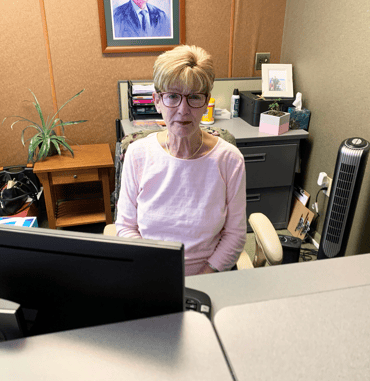 In honor of Administrative Professionals Day, we thought we'd learn a little bit about our resident Texan. Judi joined the workforce at age 16 at Cabell's Dairy, a rite of passage for anyone in her small town, working in the office and making ice cream. After attending business school in Dallas, she went to work for the District Attorney's office, where they used shorthand. She then moved onto Hospital Material Management. For the last 20 years, she has worked in management and human resources companies.
This born and raised Texan relocated to Jacksonville in 2008 after losing her husband. A proud military mom, Judi has a son currently stationed at the Pentagon as helicopter pilot. He and his wife have her three wonderful granddaughters. She'll be making the coast-to-coast flights later this year when they relocate to Coronado, CA. Her other son is a construction engineer in Texas.
Outside of S&P, Judi loves to do outdoor activities with her granddaughters. She has always loved outdoor sports and has played tennis most of her life. She loves cooking and tries new recipes often. Her one skill she's trying to master? Growing orchids.
We are thankful for Judi and all she does for S&P USA.
Fast Five with Judi McCoy
I like (hobbies, sports, movies etc): Classic movies
I know (random unrelated work skills or fun fact): I can still complete a cartwheel.
I could not live without: Sunshine
In my free time, I: Spend as much time outdoors.
If I had a superpower, it would be: Glenda the Good Witch